BREAKING NEWS: Luton confirm test event for new stand

Luton: Premier League side confirm Bobbers Stand test event
A redeveloped stand will open in time for Luton Town's first home match since promotion to the Premier League.
Luton won the Championship play-offs in May to earn promotion to the top tier.
The club had to postpone its opening game at Kenilworth Road in order to complete a £10m revamp of the Bobbers Stand to meet league standards.
The stand will reopen for Tuesday's Carabao Cup game against Gillingham. It will be permitted a 75% capacity with the match treated as a test event.
Luton are due to host West Ham United in their first home Premier League game of the season on Friday.
The club said the new stand has received an interim safety certificate, subject to the signing off of an operational plan, a structural seating report and a final clean-up process prior to Tuesday's game.
It said: "tickets cannot be made available for supporter consumption for a test event, so tickets in the new stand will instead be distributed for free to displaced hospitality guests, members of the local community affected by the redevelopment works in and around Kenilworth Road, contractors and staff."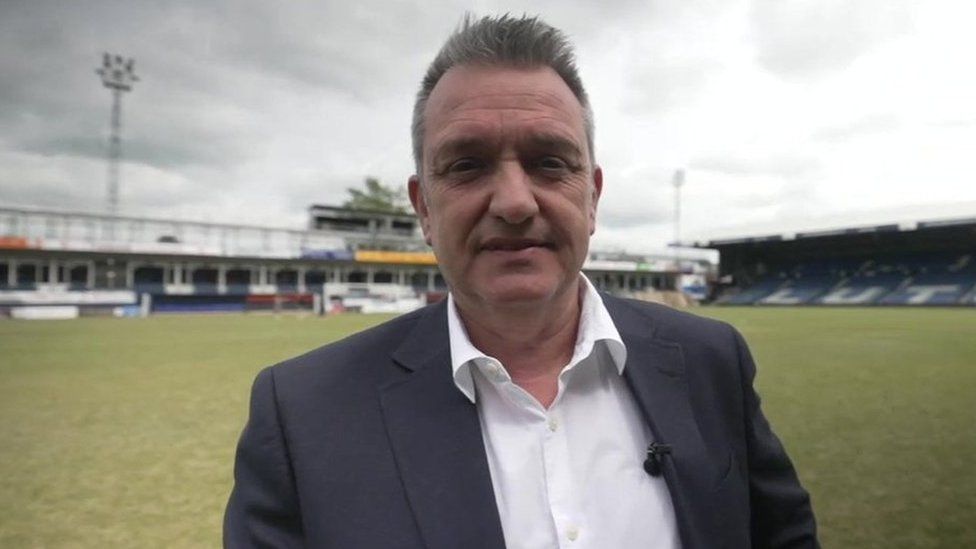 The Hatters, who were a non-league side as recently as 2014, have been spending about £10m on "pretty much rebuilding" the Bobbers Stand, to meet Premier League requirements for broadcasters.
Hatters' chief executive Gary Sweet said Tuesday's cup game was a "significant landmark" for the club.
Mr Sweet thanked supporters for "patience in waiting for information".
He said: "further, detailed, information regarding all of the new additions and changes at Kenilworth Road that awaits them will be communicated ahead of the West Ham fixture".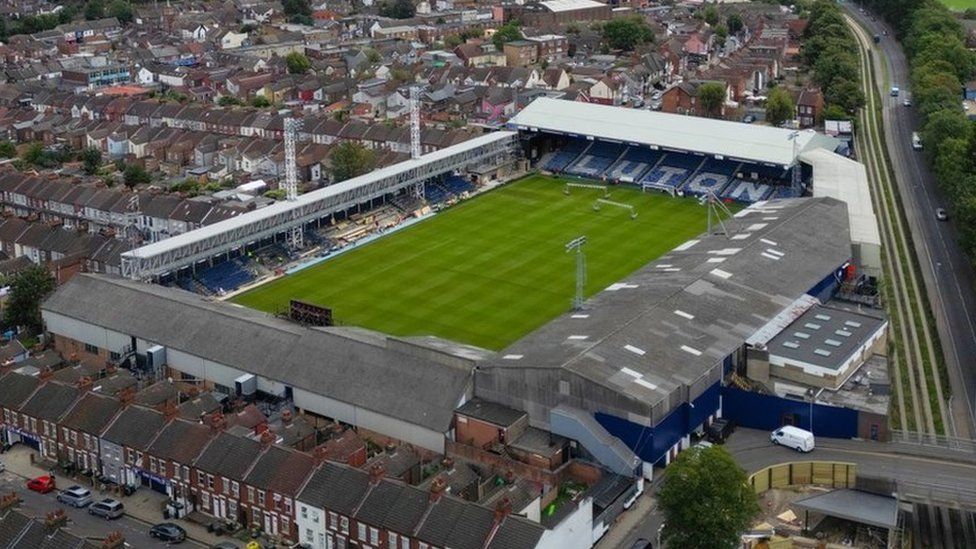 Kenilworth Road, the club's home since 1905, had a capacity of 10,356 last season, but Mr Sweet previously said work to rebuild the Bobbers Stand would increase seating beyond 11,300 – meaning it would not be the smallest ground in the top flight this season.
Luton hope to complete a move to a new 23,000-capacity stadium at Power Court in the town centre by 2026.
Listen: BBC Three Counties Radio commentators on Luton Town's Premier League preparations
Luton could play first Premier League games away
The throwback stadium hosting Premier League football