GYM MEMBERSHIP OR HOME GYM? WHY YOU SHOULD BUILD A GYM AT HOME
It's no more a surprise that the past few years have seen more and more people investing in renovating their homes – from putting in pools to upgrading their exteriors via landscaping or simply upgrading the kitchen or bathroom. Google searches for all things home improvement have skyrocketed. In addition to improving their homes, many are choosing to improve themselves. Building a home gym is one of those ways people are improving both their forever homes and their lives.
According to the IHRSA – the global health and fitness association, about 1 in 4 Americans went to a gym, exercise club, or fitness studio in 2019. Data from Livestrong (Bojana Galic) tells us that those numbers increased by  27% from 58 million to 73.6 million people from 2019-2020.
To build a gym, or get a gym membership? It can be difficult to decide. Marketplace Events has compiled a list of some of the reasons and considerations for doing your workout at home in your home gym.
IT'S OPEN 24/7!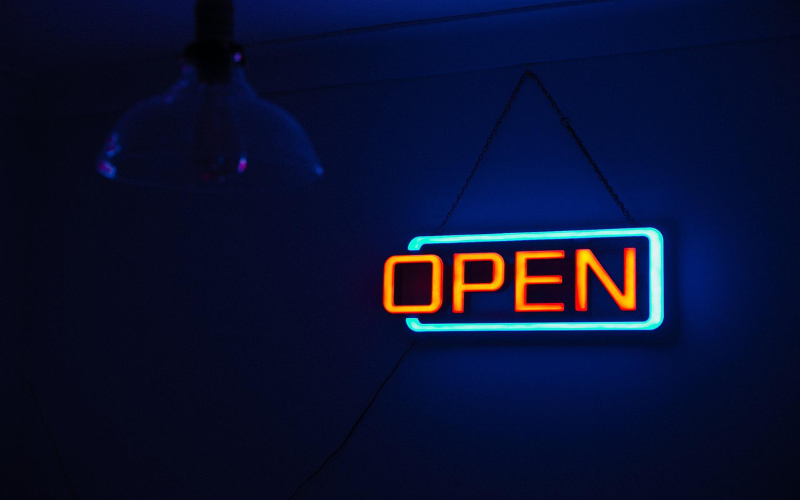 Some facilities have hours that don't work for everyone. Whether you're a 9-5er, a freelancer, a nightshift employee, or anything in between, having a gym at home means you have access to do workouts at home any time – day or night!
IT SAVES TIME AND STILL GET THAT HOME WORKOUT IN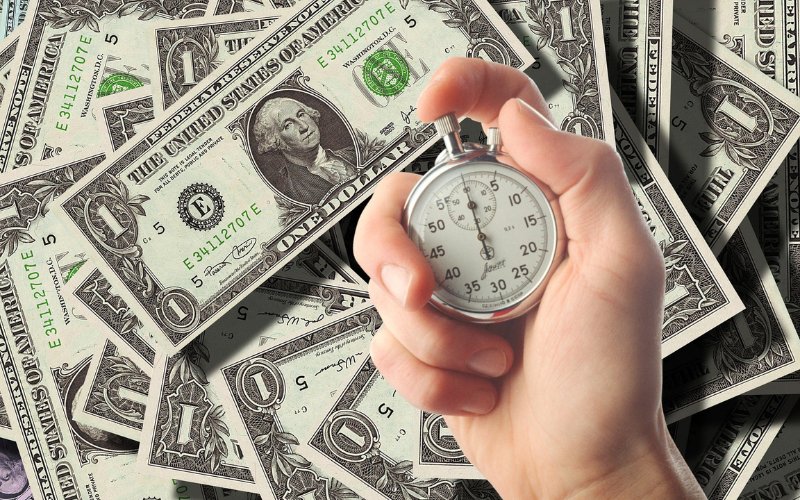 Having a gym at home means you don't have to worry about a commute or traffic. A 30-minute workout can be a 90–120-minute excursion when you factor in a lot of things outside your control so having your time back means you have fewer excuses and more time to workout at home! That time you just got back also translates to you doing things you want to be doing, instead of things you have to be doing.
THERE WILL BE NO DISTRACTIONS
Having your personal home gym also means there are no lines to use machines, no strange distractions, and you can focus all your attention on your home workout plan.
YOUR HOME WORKOUT, YOUR WAY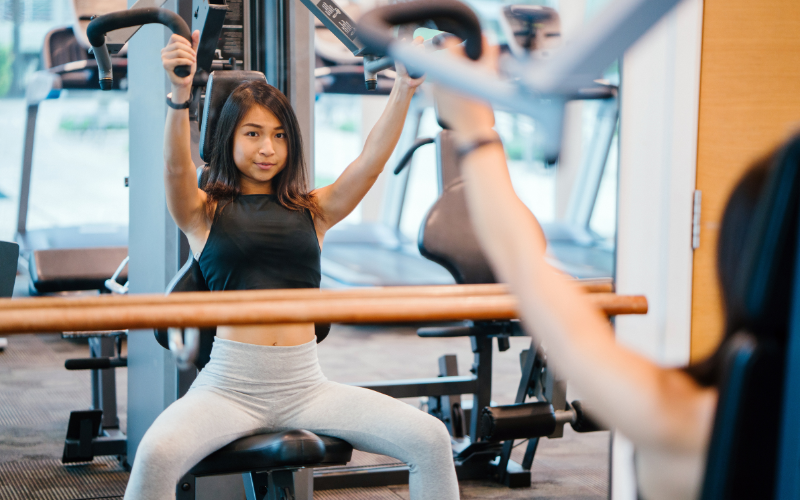 When you build a gym at home, you can work out, your way. Play your music as loud as you want, put whatever you want on TV, and not worry about time limits on using certain machines. It can make the tediousness of working out a lot less painful having the additional freedom of your home workout being done completely on your terms.
SAFETY FIRST!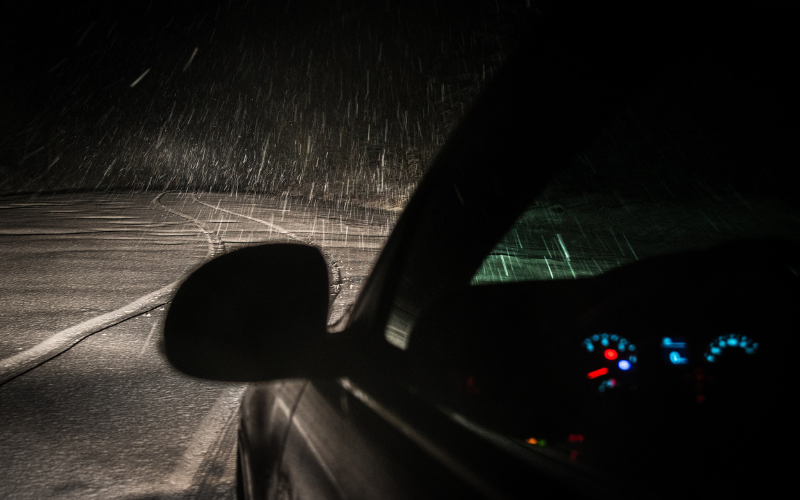 Bad weather is one of the top reasons why people skip their workout routine. Car crashes are more common than you think – especially if you are rushing to the gym to fit in a workout in a limited time window. A home gym takes the stress out of having to go somewhere to get your daily dose of fitness in.
HEALTH & FITNESS FOR THE WHOLE FAMILY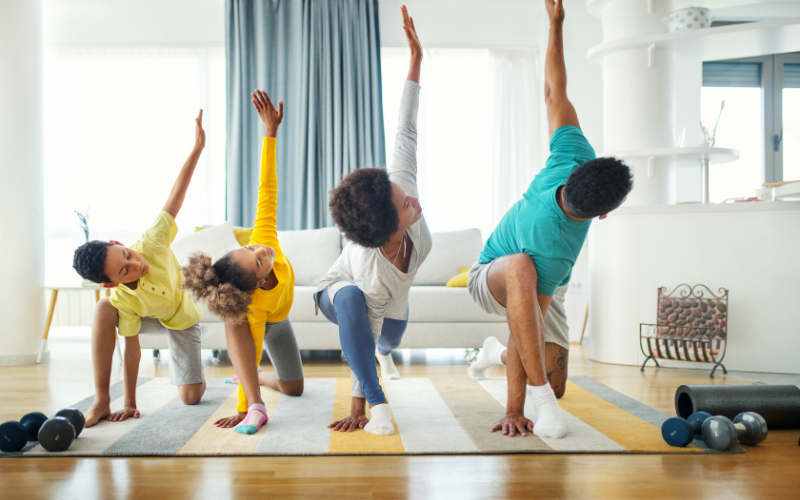 If you build a gym at home, there are no age restrictions (but we recommend supervising your children around exercise equipment), and you can make your home workouts fun by working out as a family.
FLU-PROOF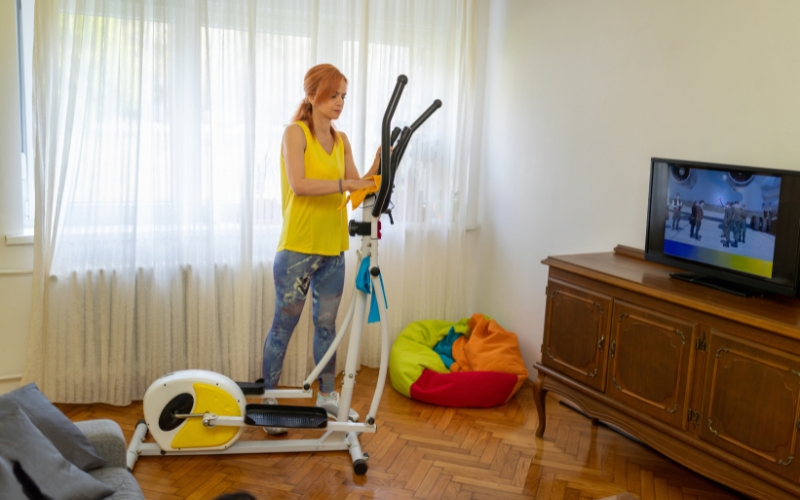 Your personal home gym means that you can experience true social distancing – it's just you! Workout facilities can also be full of germs. With so many people using them, even with regular cleaning, it's hard to keep them truly clean. At home, you control your cleaning routine, and you control who attends your workout at home.
YOU WOULD SAVE MONEY OVER TIME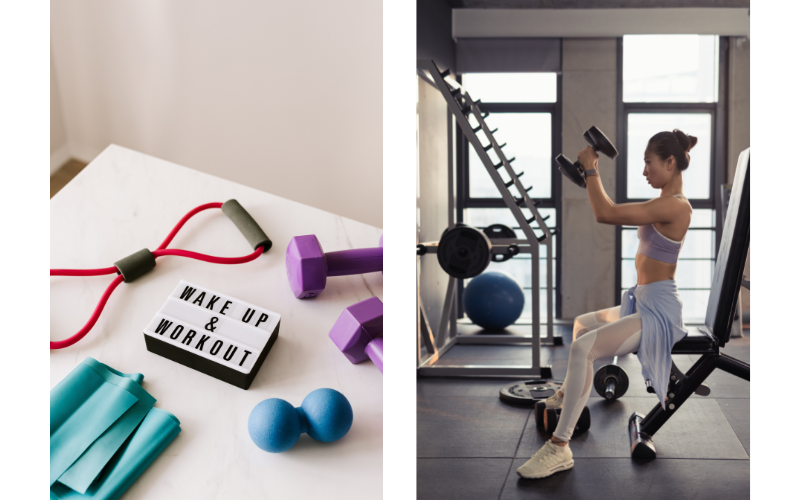 Depending on your personal fitness objectives and how you prefer to perform your workouts when you build a gym at home, you could save money in the long run. Gym memberships in the USA can range from $170-$2860 per year depending on the type and quality of exercise facility you decide to attend. Whereas a set of barbells, a kettle bell, a jump rope, a Pilates ball, and a yoga mat will typically set you back just under a $200.00 one-time investment for your home gym. Home Workout Hack: you can get several sets of lighter-weight free weights and a set of resistance bands for less than the cost of a good quality set of barbells.
YOU HAVE YOUR PRIVACY
One of the reasons excuses are often made for skipping gym-day is because we've been taught to be self-conscious, especially when we have made the decision to get back into shape after a workout hiatus. It can be embarrassing to work out in a facility around beautiful people who are in better shape than you. If you build a gym at home, it allows you to get back into a regular routine, in your own time, at your own pace, without having to worry about feelings that there are always judgemental eyes on you.
CUSTOMIZE YOUR GYM!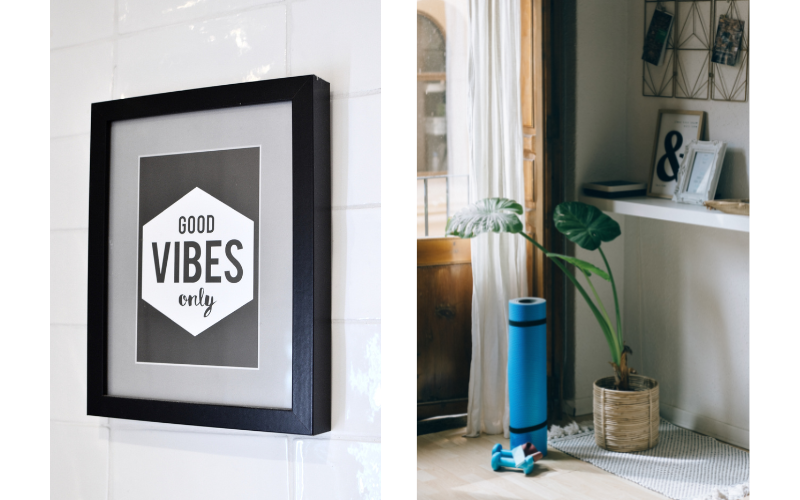 Your personal home gym can look however you want it to. You know best what makes you comfortable and what motivates you to do that home workout. Maybe you like a lot of natural light and motivational posters on the wall. Maybe you want it to be neon green with mirrors on every wall. How about a room with plants, wall mounted speakers and a diffuser in the corner for yoga? When you build a gym, you can design it exactly to your liking.
If you've decided to take on this new, amazing project to build a home gym, check out a nearby show for inspiration, or to talk to a pro. Marketplace Events produces some of the longest-running home shows across North America, connecting enthusiasts with experts, products, and services in dynamic face-to-face environments
Frequently Asked Questions
"You get a better deal in December going into early January," says Keightley. Gyms are making more money in January, so they're more likely to have members pay a lower monthly fee leading into the New Year when business is slow and have people commit by January 1.
You'll have to fork over a monthly fee, but a gym membership gives you access to more machines, equipment and space than you have at home. Most gyms also offer extra perks we can't fit or can't afford in our own homes, such as tanning beds, swimming pools and steam rooms, that make a membership even more worthwhile.
Not only can opening a gym be profitable, but it can also be very satisfying. Getting started in the fitness industry is not difficult if you have the know-how and equipment to start this type of business. You will first need to have some experience in the fitness industry to open your own gym.
Working out at home can be just as effective. While a gym provides a dedicated space, home workouts offer more flexibility and can be more efficient. It all depends on how you use your time and equipment to maximize your effort.
Two months in, you'll start to realize that you're less out of breath performing the same activities due to improved cardiovascular performance. The muscles in your arms and legs will start to feel tighter and stronger which is due to the increase in muscle mass and decrease in fat you are starting to experience.
In fact, the survey of 2,000 adults found that on average, the age when most in the survey felt too old to work out regularly was just 41 years old.
Things cost money, plain and simple. Many people don't want to pay for a gym membership if they're not going that often. It could be too expensive to join, or maybe they feel as if they're draining money by not going. Regardless, money is probably one of the most relevant reasons people quit the gym.
A new survey by Better has found that a lack of time and a lack of confidence are the main reasons people give for not going to the gym. Vanity reasons such as losing weight and toning up are important motivators to gym goers but over 11% are motivated by the positive impact exercise has on their mental health.
Going to a commercial gym may seem like the most convenient option for weight lifting, but the truth is that it is one of the most costly in the long run. Having your own gym equipment at home has many cost-saving and convenient benefits both short-term and long-term.
First Products to buy.A few examples of versatile products include a pair of dumbbells, a single kettlebell, pull-up bar, jump rope, bands, sandbag, etc. All of these options provide a nearly limitless amount of workout options in combination with traditional bodyweight workouts.
A home gym can cost as much or as little as you'd like, with the typical range being anywhere from $300 to $15,000. The average falls around $2,000. For $300, you can likely start with some basic weights, a yoga mat, and a set of resistance bands.
According to a report by ZipRecruiter, a Gym Owner in the USA can make anywhere from $17,000 to $187,500 per year depending on the above-mentioned factors. A good average would be $69,794 per year which makes $5,816 per month. These figures can also vary due to the area or state in which the gym is operating in.
Yes, they certainly can. However, it is important to keep in mind that running a gym is a business, and like any business, there are costs associated with operating the business. In order to make a profit, gyms need to bring in enough revenue to cover all of their costs and then some.
Market research across the USA shows that a gym owner of a medium-sized gym could earn around $150,000 per year. The general setup costs for a medium-sized gym is around $100,000. But your profits for the first financial year could be as little as $50,000.
At most gyms it's 100 percent negotiable, according to Tom Holland MS, CSCS, former gym owner and author of Beat the Gym. Holland told TODAY the easiest time to negotiate is in the summer when fewer people are signing up.
It's against their rules to do so, and will get the member kicked out if you get caught. No, you should never use someone else's membership as your own. It can lead to the membership being canceled or being banned from the gym. No.
Membership: your contractual relationship with us, which can be on various terms, some of which are only available at certain gyms, as follows: Annual Membership: a membership that is paid upfront and had a fixed term of 12 months.
'Consistent body weight or resistance training from home can still help you to maintain strength, quality of movement, aerobic capacity and skill acquisition just as effectively as heading to the gym. '
If you have exercise equipment at home, you can start working out the minute you feel like it, wearing whatever you please. You don't have to worry if your clothes look good or fit right or are athletic enough. A home gym gives you the freedom to wear whatever feels comfortable without a second thought.
Variety of Options. It gets boring if you do the same thing every day. Going to the gym exposes you to a wider range of activities that you will find at home. You can try classes like pilates or yoga. You may even be able to take a swim or try boxing if your gym has these options.
And if you exercise regularly, over time you will gain even more fitness benefits. "At 6 to 8 weeks, you can definitely notice some changes," said Logie, "and in 3 to 4 months you can do a pretty good overhaul to your health and fitness." Strength-specific results take about the same amount of time.
Experts recommend exercising at least three times a week to maintain good health. Many people choose to workout more than the minimum recommended number of days, but busy people should not feel guilty for exercising only three days a week.
Aim for between 2-4 sessions per week. If you segment your body parts even further, you could go to the gym between 5-6 times a week. Just make sure your sessions aren't too intense and you're giving yourself adequate rest across the week. Always take rest days.
Numerous studies have found that lifelong exercise may keep people healthier for longer; delay the onset of 40 chronic conditions or diseases; stave off cognitive decline; reduce the risk of falls; alleviate depression, stress and anxiety; and may even help people live longer.
Exercise provides a remarkable variety of health benefits, which range from strengthening bones to positive effects on mood and helping to prevent chronic illnesses such as diabetes and heart disease. Research dating back to the late 1980s has consistently shown that aerobic fitness may help extend lives.
If you're committed to following an exercise routine, prefer to work out at a gym or fitness center, and can afford it – a membership isn't wasting money. Regular workouts will not only improve your physical health but your mental health too. Just be sure to include the membership fee in your monthly budget.
If you really want to see results reflected on the scale and continue to make progress over time, you need to commit to working out at least four to five days per week. But remember, you'll build up to this. To start, you might only want to do two or three days per week and slowly work your way up to five days.
Although moderate physical activity such as brisk walking is safe for most people, health experts suggest that you talk to your doctor before you start an exercise program if any of the following apply: You have heart disease. You have type 1 or type 2 diabetes. You have kidney disease.
"Other than being under-capitalized, the biggest reason we see for health club failure is lack of business know-how and lack of proper implementation of sales and marketing strategies," points out Thomas. "Another common misconception that many new gym owners have is that the gym will sell itself."
"Gyms are notoriously hard to quit, because most clubs do not want to allow the member to cancel their contract once they realize the hard work and commitment involved in becoming fit," New York City attorney David Reischer recently told the Washington Post.
You should look at your home to find out where you have the room to add a home gym. Home gyms can share space with an office. Home gyms can also be set up in empty areas like an unused bedroom, basement, or attic. Getting creative, you can also create a home gym in a shed in your yard.
Originally posted 2023-01-18 19:52:32.