Mauricio Pochettino gives news on Colwill after he was subbed because of injury matter vs Wimbledon
Mauricio Pochettino has provided an encouraging update on the injury to Colwill ahead of their upcoming English Premier League match against Nottingham.
The England international left the pitch during the course of the match and was replaced by Malo Gusto in the 65th minute.
However, Pochettino was quick to downplay the severity of the situation, indicating that Colwill's injury was no more than a "small problem."
The Argentine manager went on to offer optimism regarding the player's availability for the upcoming clash against Nottingham Forest, slated for Saturday.
Speaking to journalists after the narrow victory in the Carabao Cup, Pochettino addressed concerns, stating, "No, he's not injured. It's not a big issue, small problem. He got ice on his ankle but it's not going to be a problem for the weekend."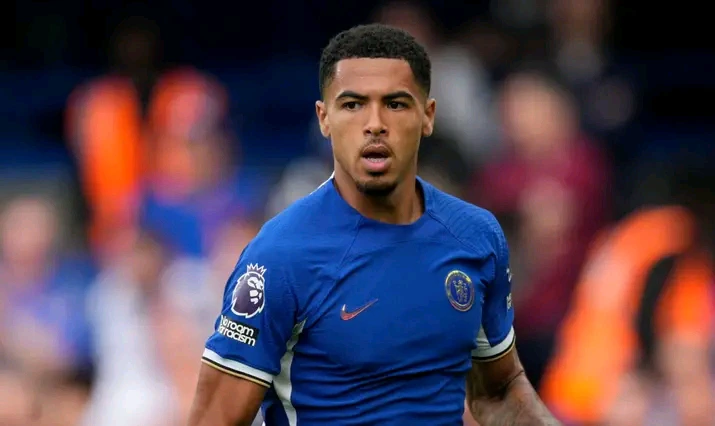 This update also comes as a relief to England manager Gareth Southgate, who is believed to be considering Colwill for inclusion in the national squad announcement on Thursday.
Reflecting on the match itself, Chelsea's journey to triumph over the League Two underdogs Wimbledon was far from straightforward.
The team faced a momentary setback when conceding a penalty converted by James Tilley in the 19th minute. However, goals from Noni Madueke and Enzo Fernandez managed to overturn the deficit, securing victory for the Premier League giants.
Critics have pointed to Chelsea's less than convincing performance over the course of the full 90 minutes at Stamford Bridge.
When asked about his team's display, Pochettino was quick to defend his players, expressing faith in their abilities. He said, "I think the players we have, we are going to trust in them, with them we won the game. I think we are talking very negative, too many Premier League teams are out of the competition and I think we need to talk about the positive things."
Leave your comments below 👇