See How 100 farmers  Have killed in six months, says report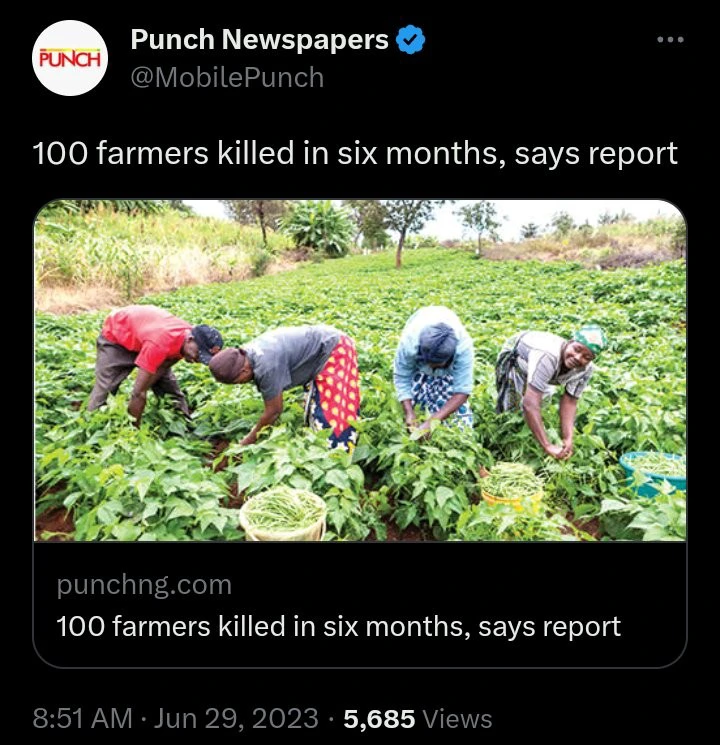 No fewer than 128 farmers have so far been killed between January and June this year, as the nation continues to contend with insecurity.
Data from the Nigerian Security Tracker, a project of the Council on Foreign Relations, and news reports also showed that at least 37 farmers were also kidnapped within the period under review.
On April 22, 2023, herdsmen on a reprisal mission killed 12 farmers and burn houses in Nasarawa State. Also, bandits gunned down nine farmers and kidnapped three in Kaduna on May 21.
The abductions and killings of farmers are happening despite the warning from United Nations Children's Fund that 25 million Nigerians are at high risk of food insecurity in 2023.
LEAVE YOUR COMMENTS BELOW